Dyscalculia (Mathematical) is a Specific Learning Difficulty (SpLD).
On this part of the site you will find comprehensive information on:
What is Dyscalculia?; Definition of Dyscalculia, What Causes Dyscalculia?; Dyscalculia Checklist; Dyscalculia Assessment Test; Dyscalculia Aids & Equipment; Dyscalculia Treatment – How you can help; Software for Dyscalculia; Dyscalculia FAQ's; Employers & Dyscalculia; Handwriting Groups; Help & Advice and a Dyscalculia Book List.
You will also find a section on: Looking for schools that specialise in Dyslexia / Dyscalculia; Psychologists who can test for Dyslexia / Dyscalculia; Test Centres for Dyslexia / Dyscalculia and how to find a specialist tutor in your area.
---
What is Dyscalculia (Mathematical Difficulty)?
---
Dyscalculia (pronounced: Dis-cal-qu-lee-ah), affects approximately 3 – 6% of the population. It is a specific learning difficulty in mathematics. Like dyslexia, dyscalculia can be caused by a visual perceptual deficit. Dyscalculia refers specifically to the inability to perform operations in mathematics or arithmetic. It could be described as an extreme difficulty with numbers.
Definition of Dyscalculia
Dyscalculia or math disability is a specific learning disability or difficulty involving innate difficulty in learning or comprehending mathematics. It is akin to dyslexia and can include confusion about math symbols.

From Wikipedia,
the free Encyclopedia
It is essential to recognise dyscalculia as soon as possible before it impacts on a child's self-esteem. Just as there is no single set of signs that characterise all dyslexics, there does not appear to be the only one cause of dyscalculia.
---
'Dyslexia and Other Learning Difficulties – A Parent's Guide' – book
My book: 'Dyslexia and Other Learning Difficulties – A Parent's Guide' has been updated. It contains extensive information on: Dyslexia, Dyscalculia, Dysgraphia, Dyspraxia and other Specific Learning difficulties (SpLDs).
For a fuller description of 'Dyslexia and Other Learning Difficulties – A Parent's Guide' please click here.
---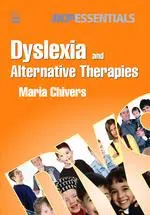 'Dyslexia and Alternative Therapies' – Book
My book: 'Dyslexia and Alternative Therapies' contains information on a wide range of alternative therapies and the way they can help people with Dyslexia, Dyscalculia, Dysgraphia, Dyspraxia and other Specific Learning Difficulties (SpLDs).
For a fuller description of 'Dyslexia and Alternative Therapies'
Please Click Here
What Causes Dyscalculia (Mathematical Difficulty)?
---
We still do not know very much about this condition. However, it is estimated *3 – 6 % of the population may have it. Around 60% of dyslexics have difficulties with dyscalculia. A lot of research is now taking place, and it is hoped that over the next few years we will begin to understand this a little more.
These factors are often exacerbated by weak processing, sequencing skills and poor-short-term memory problems. They are usually good at answering verbally but cannot tell you how they got the answer. Along with dyslexia and dysgraphia, the extent to which you can be affected by dyscalculia varies tremendously from person to person.
How can I help a Student with Dyscalculia?
You can help a student with dyscalculia by helping to develop his skills with sequencing, space organisation, deduction, directional awareness, timekeeping and strategy. The earlier it is started, the better.
---
Reference: *(Badian, 1999; Gross-Tsur et al., 1996; Lewis et al., 1994).
Dyscalculia (Mathematical Difficulty) - Touch Typing
---
Touch Typing Programmes
There are a lot of 'Touch Typing' packages available. However, I think for people with dyslexia, dyscalculia, dysgraphia, dyspraxia or other learning difficulties (SpLD's), it is advisable to use programmes that were specially designed with 'dyslexic' type problems in mind. The programmes listed below, have been tested and used for years. They are excellent.
Dyslexia – Typing Packages
KAZ – Typing Programme
Children love this because it has a big yellow bird that helps to teach them to type. Designed for children 6+ years (This company now has a Dyslexia Edition which has been developed by the 'Dyslexia Research Trust'.)
KAZ
'Nessy Fingers Touch Typing'
'Nessy Fingers Touch Typing', helps children improve spelling and keyboard skills. Designed for children between 8-12 years.
Nessy
Touch-type Read and Spell (TTRS)
Children who learn to touch type via a multisensory course like Touch-type Read and Spell also have their phonics skills reinforced.
TTRS
Type to Learn 3
Students embark on time-travel missions to learn keyboarding skills.
Smart Kids
---
Touch Typing Review
KAZ
Why not give your child an advantage over the holidays and get them to touch-type? I am sure you would not mind sitting with them (although you don't have to) for ¹15 minutes a day for five days.
This will give them an excellent start when they return to school.
KAZ is for children from six years of age, he is a 'big bird', and the kids love him.
The programme basically has five phrases, and each sentence will take about fifteen minutes to complete. ¹(Now the caveat on this is there is never any pressure on the child; it may take 15 minutes, 30 or just ten, they have to do it at their own pace.)
When they have completed the five phrases, they will have used all of their fingers and covered the entire keyboard.
After that, it is just practice to increase the speed and to get the whereabouts of the keys to 'long-term memory' (that's my expression, not theirs).
There are also sections for punctuation etc., but they are separate, and you can choose to complete them or not.
My husband and one of our sons can type at 40wpm, using two fingers, so, I don't necessarily believe in touch-typing per se, but I firmly believe that everyone should know their way around a keyboard well.
If they know the keyboard, when they want to write something, they can just get on and type – it definitely makes writing more accessible.
There are different programmes available; one for children with dyslexia, junior children, and even a version for children with ADHD. Furthermore, it is not just confined to children, so you may want to have a go yourself!
For further information, go to KAZ's website: KAZ or telephone 01926 423424.
The lady on the other end of the phone is Sheraleen Bragenza. She is very easy to talk to, and she can answer any questions you may have.
Congratulations to KAZ, they have just been
'voted #1 Best Typing Tutor of the Year' for 2018.
by Maria Chivers
2018
British Dyslexia Association Thursday 8th November 2018 London – Copthorne Tara Hotel, Scarsdale Place, Kensington, W8 5SY This informative and thought-provoking conference will explore key issues around the Neurodiversity movement and also focus upon some specific...
read more
Richard Branson shares his top three tips for children with dyslexia Branson has come up with some excellent practical strategies to help children with dyslexia. 1. Find your passions and pursue them doggedly. 2. Do your best. Your best is...
read more