'dyslexia and alternative therapies book'
---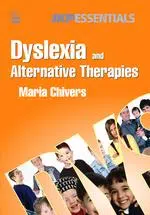 This comprPicture_Dyslexia_and_Alternative_Therapies_Bookehensive book offers clear and balanced information on a range of alternative therapies for individuals with dyslexia, dyscalculia, dyspraxia or ADHD.
The author provides an overview of each therapeutic option, method of use and case examples, covering nutritional supplements, massage, acupuncture and hypnotherapy, among others. She also includes contributions from experienced alternative therapists, offering an insider's view of what works and what does not. Her objective approach will enable the reader to make an informed choice from among the many available options.
A bibliography and a list of useful contacts are also provided. This book is a key resource for anyone interested in exploring alternative therapy approaches to dyslexia and related difficulties, particularly for parents of people with dyslexia, dyslexics themselves and the professionals who work with them.
about the author
Maria Chivers is the Founder of the Swindon Dyslexia Centre, which opened in 1991 and the DyslexiaA2Z website, which started over a decade ago.. She writes and lectures on dyslexia and her book 'Practical Strategies for Living with Dyslexia' is being published in different languages. She is married and has two sons, both of whom have dyslexia. Maria lives in Wiltshire, Wiltshire, UK.
to order book
To order 'Dyslexia and Alternative Therapies' direct from the publisher, please click here to purchase now and arrange delivery.
product details
• Paperback: 144 pages
• Publisher: JKP Part of Essentials series; 1 edition (22 Aug 2006)
• Language English
• ISBN-10: 1843103788
• ISBN: 978-1-84310-378-3, BIC 2: MMZ VFJD
• Product Dimensions: 246mm x 173mm / 10in x 7in