How to use "Open Dyslexic" Kindle Font
11th March 2023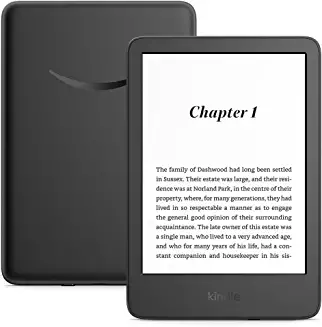 "Open Dyslexic" Font
Did you know the Kindle has a 'Dyslexic Font' on it?
Kindle Makes Reading a Little Easier for People With Dyslexia by designing an "Open Dyslexic" font.
This has already helped thousands of people with dyslexia, and some other people who do not have dyslexia have found it easier to read with it turned on.
Many people who contact me are unaware that Kindle has this "Open Dyslexic" font and are relieved they can put it on their device in a few minutes. It is helping many people to read more accessible, quicker and become less tired.
Indeed, the "Open Dyslexic" font was rolled out a few years ago, so to remind anyone who had one for Christmas, you can always add the font to your lovely new Kindle.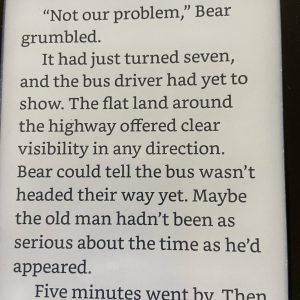 Many people with dyslexia find it easier to read with this font.
However, it should be noted that this does not apply to everyone, and some people with dyslexia, find it much worse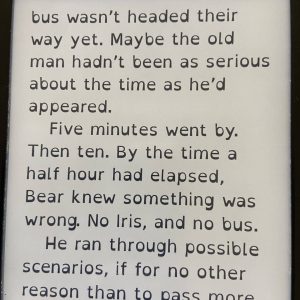 and more confusing. You will have to try it and see what you think. I have put the links at the bottom of this article. (It's a sneaky way to make you read it all!)
Anything that makes it easier for people with dyslexia to read has got to be a good thing.   I am pleased that these companies are trying to help people with learning difficulties.
How to Download the 
"Open Dyslexic" 
Kindle Font to your Kindle
As you probably know, a font is simply a different style of the typed word. For instance, if you look at a newspaper, the size and type of words you read differ from those shown in a magazine, and we are simply going to change the font on your Kindle to a different one.
   If you have got your Kindle, we can start.
   Now, swipe left to open or 'wake up' the Kindle.
   You will see here that the font currently being used is Bookerly.
   To change this font, press the top of the screen.
   Press the two 'Aa' on the top of the page.
   Next to the word 'themes', you will see 'font'; press on it.
   Next to the font family, you will see the two Aa's again; click on the small arrow next to       Bookerly.
   On the list, look for "Open Dyslexic". Please tap on the blank circle next to it.
   Now, press the top of the page again.
   You will see how my book's words (font) have changed.
The "Open Dyslexic" font can be found on most of the newer versions of Kindle Paperwhites. You can also find it on all of Amazon's e-readers, except versions one and two. This will also work on the basic Kindle, the Voyage, and the two paperwhites.
If you can't find the font on your Kindle, get your update here: https://opendyslexic.org/
Q.  I find it easier to learn if I can see a video of things. Can you show me how I download the Open Dyslexic font?
A.   I have recorded a YouTube video, which you may find helpful.  How to Download the Dyslexia Font.
There is an excellent article on the Open Dyslexic Font by Alex Clark-McGlenn, who is dyslexic and has found it helpful.
11th March 2023
---