Ginger Boosts Brain Activity!
15th April 2019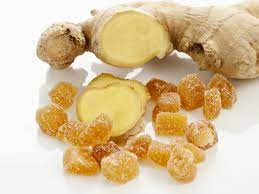 Yet another study has shown ginger extract can boost attention span and cognitive function.
So, while I am not sure our little ones will be too fond of ginger extract, maybe if we 'hide' ginger in our cooking, it might have the same effect.
https://www.verywellfit.com/
I found hundreds of recipes on Google and Pinterest, including;
Ginger biscuits
Cardamon Spiced Ginger Biscuits
Crystallised Ginger Jelly
Chai Ginger Ice Cream Sandwiches
Soft Ginger Molasses Cookies
Garlic and Ginger Bok Choy
Pineapple Ginger Cleansing Juice
Carrot-Ginger Dressing
Ginger and Cilantro Baked Tilapia
I am sure you can see that there are hundreds of recipes, and if it is going to help boost attention span and cognitive function ('our little brain cells'), it is probably worth trying.
Maria Chivers
April 2019