Painting a Spider Web using 'Q' Tips & Very Fine Motor Control
16th February 2022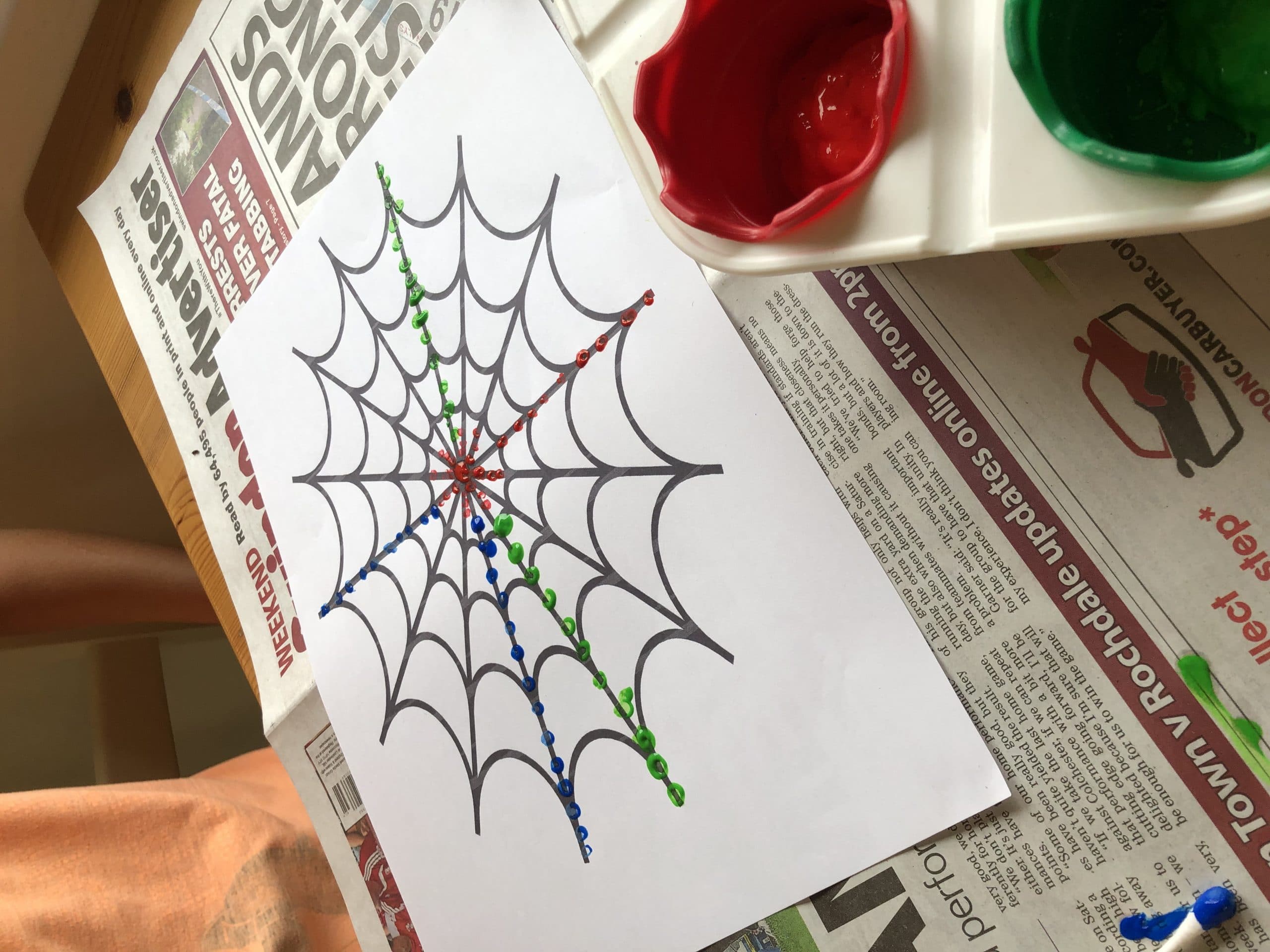 Fine Motor Control using Q-tips to paint
This young lad shows how easy he finds doing things like painting this spider's web with 'Q-tips'.  That was not always the case; he had difficulties with fine motor control.  Now, after several years of practice, you would hardly know he had had a problem.
Dyspraxia, usually known as Developmental Coordination Disorder (DCD), is a Specific Disability affecting muscle control – fine & gross motor skills.
Poor muscle control, especially in the hand and fingers, leads to problems with literacy and numeracy.
A superb list of Educational Games helps with fine and gross motor control.